A Royal visit at my easel during Kingsday 2014
During Kingsday 2014 I was invited by the city council of Amstelveen to join the festivities organised for the King and Queen. They visited the city in the late morning on Kingsday. I got to meet them, talked about my work, and gave the King's brother, Prince Constantijn, a short workshop: he got to paint one of the butterflies' wings orange. I chose an orange-tipped butterfly because of the last name of the Royal Dutch Family: van Oranje. The painting is still to be finished; I will work on it in the upcoming weeks, and will publish the end result asap!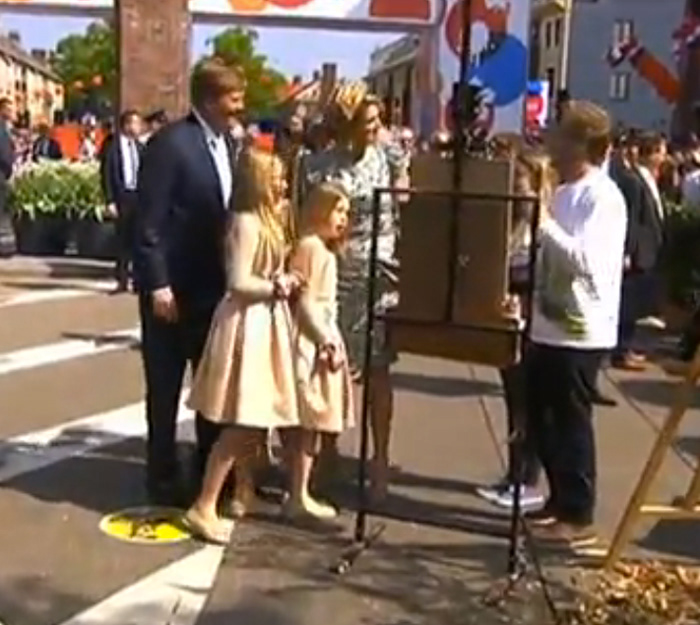 King Willem-Alexander and Queen Maximá of the Netherlands with their three daughters watching me painting a picture during Kingsday 2014, and congratulating my daughter with her 14th birthday on the 26th of april. The King's birthday is on the 27th of april, but this year he is celebrating it one day earlier.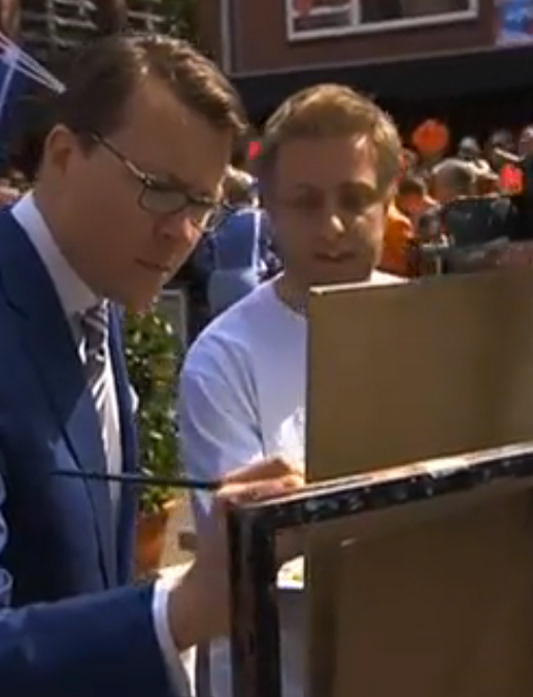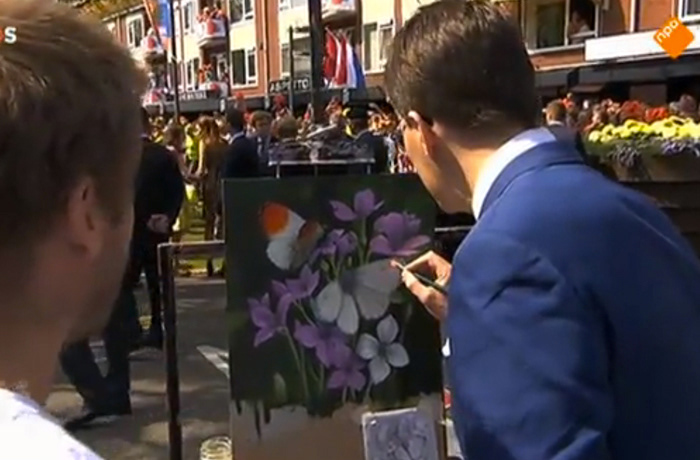 Prince Constantijn van Oranje, the King's brother, helping me with the painting. Thanks, Your Highness!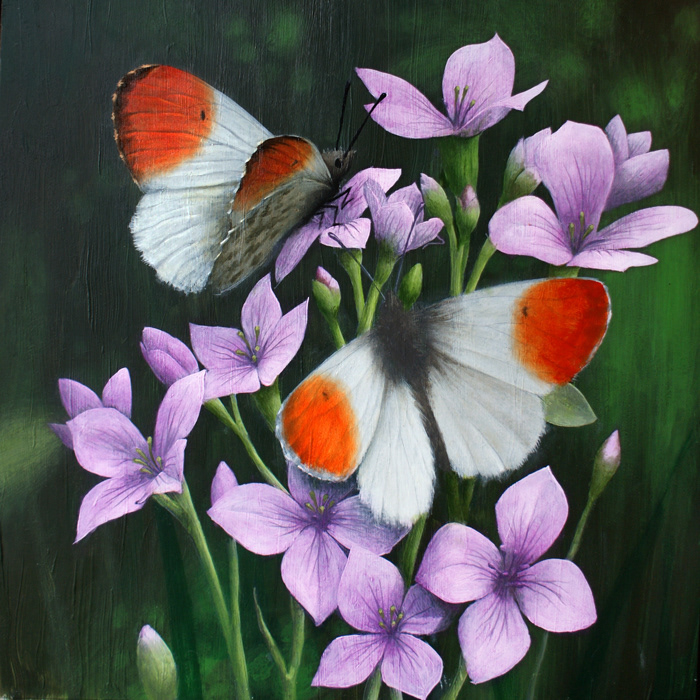 Oranjetipje, 2014, unfinished
painted by Chaos, Prins Constantijn van Oranje en Celina Dros